Our House System
ASSISTANT HEADTEACHER - PROGRESS & INTERVENTION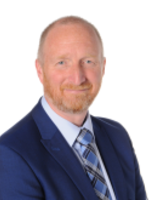 Mr Mayne
At Burscough Priory Academy our staff are dedicated to monitoring your progress and engagement within all lessons to ensure that you achieve your true potential. We will also provide intervention and help when you may need some support to make sure you can meet your targets. The team is also responsible for creating a tutor time programme to provide a wide range of exciting activities to get involved in, from various competitions, charity work, to literacy, to careers and aspirations. Our team of very experienced Personal Tutors will be your first port of call in school. If you are having any issues, they will work alongside the PDC team so that you can receive the right support.
ATTENBOROUGH HOUSE PROGRESS LEAD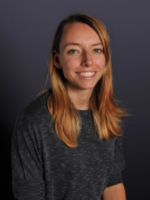 MISS HOLCROFT
I am a Chemistry teacher and what I love about teaching Chemistry is being able to inspire the future generations of Scientists with knowledge and enthusiasm. There is something very special about being able to share my love and passion for my subject and helping students realise their potential. My responsibility to help and guide you through the next five years of your school life, offering you support with your academic work to ensure you reach your potential but also supporting you through everything else as you move through school.
ATTENBOROUGH HOUSE
ATTENBOROUGH
Attenborough House Attenborough House is named after David Attenborough, an English broadcaster and natural historian known for his environmental work and TV shows such as Planet Earth and Blue Planet. He is clever, a communicator, principled, caring, selfless and a risk-taker. David works tirelessly to ensure future generations have a planet we can enjoy by campaigning for awareness of climate change and the protection of the natural world.
Motto
In Attenborough House we try to be like David and think about others before ourselves, we are nurturing, resilient and passionate about the environment.
FRANK HOUSE PROGRESS LEAD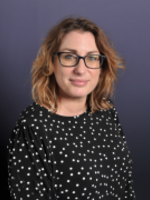 MISS PATTON
I am a English teacher and what I love about teaching is watching students' confidence and belief in themselves develop with every new skill they learn. Seeing that 'light bulb' moment happen when they just get it is the best part of the job. It is my responsibility to ensure that you achieve, or surpass, your potential while you are here with us at Burscough Priory Academy.
FRANK HOUSE
FRANK
Frank House is named after Anne Frank who was a young Jewish girl made famous by her diary which was written during the Second World War as she hid from the Nazis in an attic in Amsterdam, Holland. Although only 13, Ann was able to express vividly through her writing her fears and experiences during this time and despite the suffering going on, she never lost her belief in the goodness of people and her hopes for a better future.
Motto
In Frank House we try to be like Anne and recognising the qualities and talents that everybody has and strive to create a better future for everyone.
TURING HOUSE PROGRESS LEAD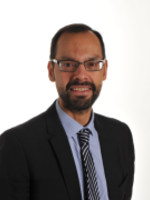 MR COLLINS
I am a Computer Science teacher, which makes it even better that I lead Turing House. What I love about teaching is the ability to show a student a new concept and to see how they can take this and develop their own creation, particularly in programming. I love it even more when a student shows me something new which contributes to a learning experience for all. It is my responsibility to ensure that every student in the house learns to the best of their ability.
TURING HOUSE
TURING
Turing House is named after Alan Turing, a brilliant mathematician and logician, who is often called the father of modern computing. During the Second World War, he worked for the government breaking enemy codes and helped shorten the war by two years.
Motto
In Turing House, we like to follow Turing's resilience in never giving up and always looking for ways to improve.
YOUSAFZAI HOUSE PROGRESS LEADER
YOUSAFZAI HOUSE
YOUSAFZAI
Our house is named after Malala Yousafzai, who was shot and seriously hurt in her native Pakistan standing up for what she believed in – that girls deserve to have an education. Eight years after the shooting, Malala has just completed her degree at the University of Oxford. This degree is proof of the tenacity and strength that she has demonstrated to reach where she is today; she has shown that girls do deserve to be educated and girls can achieve as highly as their male counterparts.
Motto
In Yousafzai House, we try to live by Malala's beliefs, treating everybody equally and standing up for what we believe in. Education and gender equality, of course, are important, but the qualities demonstrated by Malala can also be carried across to other areas of our lives.