Online Safety and Digital Information - Growing Up & Staying Safe
Online Safety
Online safety (formerly e-Safety) is an integral part of children's education in today's digital world and is embedded in their learning at Burscough Priory Academy. The school fully endorses the rights and responsibilities laid down in the Lancashire Online Safety Charter and has an online safety policy that is part of the school safeguarding agenda and relates to many other policies within the school as well. In Year 7, all students sign an Acceptable Use Agreement that helps them understand our school's rules on staying safe and using ICT appropriately and responsibly. In our curriculum, we teach students about the possible online dangers along with current and up to date issues that arise in the media.
Online safety is not just delivered in ICT & Computing lessons, but also in PSHE, form times and assemblies throughout the year. For parents and carers, we provide opportunities through special sessions, website links and guidance leaflets at Parents' evenings to receive online safety education and information to enable them to support their children in developing good online safety behaviour.
We discuss, monitor and review our working online safety policy on a regular basis. We support staff in the use of ICT as an essential tool for enhancing learning and in the embedding of online safety across the whole school curriculum by delivering a mandatory annual online safety training to all staff and governors. We also send out briefs and updates throughout the year to keep them abreast of any new issues.
We have an online safety team in our school made up of students from each year group that meets monthly to discuss concerns or issues regarding online safety in school and in the community. These students receive extra training and learn how to give advice to their peers who are struggling with an online safety issue. The types of training they receive over the year include online grooming, cyberbullying, oversharing in social media, sexting, online gaming abuse, and many more.
One way that we combat potential online safety threats is to ensure that all online safety concerns are dealt with sensitively and effectively and that students (and parents) feel able and safe to report incidents. The online safety team has created a student incident form that students can fill in and give to any ambassador in the team or students can also post incidents through a mailbox outside the school network room. Forms can also be given to teachers as well. Online safety incidents are dealt with promptly and are under the supervision of the online safety Champions.
For a copy of our Student online safety incident form click here.
For a copy of our Staff online safety incident form click here.
If you're a student and wish to submit an anonymous online safety report, click here.
For more information you can also download our whole school Online safety Policy here.
To help our parents and students improve their own understanding of online safety issues at home, we have listed a number of websites below. A useful site to help parents keep their children safe online is Internet Matters.
Online Safety Key Terms
| | |
| --- | --- |
| Term | Meaning |
| Cyberbullying | Bullying using technology such as computers and mobile phones. |
| Grooming | Behaviour by a suspected paedophile, which could give a reasonable person cause for concern that any meeting with a child arising from the conduct would be for unlawful purposes. |
| Frape | Short for 'Facebook rape.' This refers to when a Facebook user's identity and profile are used by a third party to cause upset. |
| Hacking | Computer criminals who 'break into' other people's computer networks. |
| Malware | Bad Software or programs that damage your computer (Viruses), steal your personal information (Spyware), Display unwanted adverts (Adware) or expose your computer to hackers (Trojan Horses). |
| Phishing | Pronounced 'Fishing.' This is an attempt to trick people into visiting malicious websites by sending emails or other messages which pretend to come from online shops or banks. |
| Sexting/SGII | Sending and receiving sexual images and content via a mobile phone. SGII stands for Self-Generated Indecent Images. |
Useful Links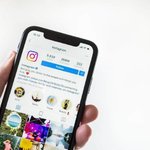 The Parents' Guide to Teaching your Teen Online Safety
Keeping your teen safe online is near the top of the worry list for parents today. Kids do everything online, from learning to socialising, gaming to shopping. For teens, learning how to recognise the risks and protect themselves is a life skill they'll need for years to come. The first step to keeping teens safe online is to know what your child is actually doing online. Rather than banning it, you need to engage with it. Even if they've told you what apps they're on, it can easily go over your head if you're not in the know. Here's a run-down of the main online platforms that teens are using at the moment.
www.mytutor.co.uk/blog/the-parents-guide-to-teaching-your-teen-online-safety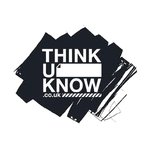 ThinkUKnow
CEOP, the IWF and NSPCC form the UK's Safer Internet Centre as part of the European Commission's Safer Internet Plus Programme. CEOP are the UK's awareness node, responsible for empowering and protecting communities online.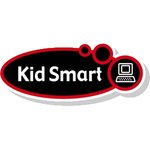 Kid Smart
The Kidsmart website has been written by Childnet International, a non-profit organisation working to help make the internet a great place for children. Childnet has consulted widely in producing this resource, including with officials from the Department for Education & Skills (DfES) and British Educational Communications & Technology Agency (BECTA), as well as other charities, police liaison officers, school teachers, Local Education Authorities (LEA), ICT co-ordinators, and parents and pupils themselves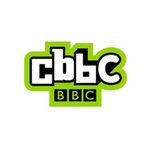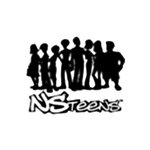 NSTeen
For students in Years 7-9. Find out how to best protect yourself online through videos, games and the real life experiences from people your age
'Send a Selfie'
I've sent an image to someone and they've forwarded it on to all their friends, what do I do?
The first thing to remember is this is not your fault. Whoever has sent the picture of you on to their friends has broken your trust.
You should speak to an adult that you trust. This could be your mum, dad, or school teacher. It might seem like a really hard thing to do but it's important to speak to them as soon as possible.
If an adult has been making you do things or share pictures of yourself online or by text that you don't feel comfortable with, you can report them using the 'CEOP report' website. It's important that you know that you haven't done anything wrong and you won't get into trouble.
If you are upset or worried by an image you have sent or received, you can call ChildLine and talk to someone in confidence on 0800 1111.
You can also read more advice about sexting on www.thinkuknow.co.uk.
Top Ten Tips for Online Safety
Always think of your personal safety first when using ICT or your mobile phone. Remember it is easy for anyone to lie about who they are online, so you can never really be sure about who you are talking to.
Do not give out any personal information about yourself online to people you do not know. This includes your full name, address, street name, postcode, or school name. Only ever give out your location as Walsall.
Never give your contact number to anyone who you don't know.
It's a good idea to use a nickname rather than your real name.
Don't meet people that you have only spoken to online. If you do decide to meet up with anyone in real life then make sure you take a trusted adult with you and meet in a public place at a busy time.
Never give out pictures online or over a mobile unless you know the person in real life. It is easy for people to take your pictures and alter them, send them on, or even pretend to be you with them.
Always use private settings whenever you are setting up a social networking page or an Instant Messenger (IM) account. This is so people who you don't want to see your profile can't.
Anything you post or upload to the internet is there forever so be very careful what you put online.
Never go onto webcam with people you don't know in real life. Webcam images can be recorded and copied and also shared with other people.
If you receive any messages or pictures that worry or upset you talk to an adult you trust. You may also report it online, via the thinkuknow website www.thinkuknow.co.uk.